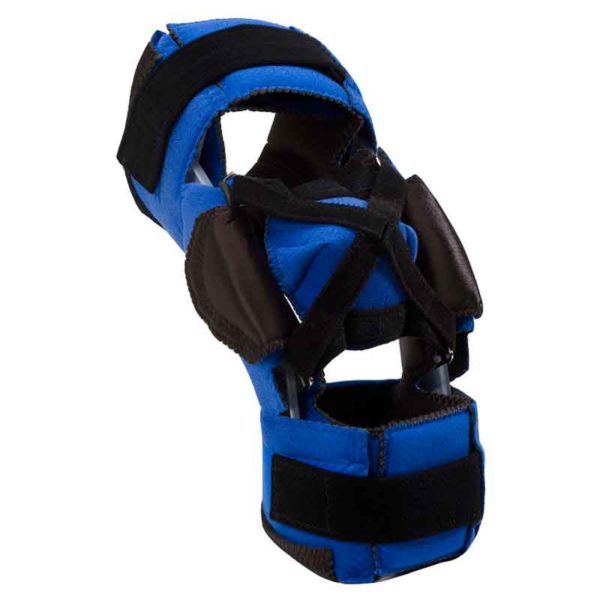 L-Code: L1831
Addresses mild to severe flexion contractures.
Adjustable dials lock in to apply mild stretch.
Side bars flex when patient draws inward, then brings the joint back to preset position.
Gradually reset dials to work joint toward normal alignment and relenthen shortened tissue.
Comfortable.
Custom made models available for below the knee amputations (BKA) & hyperextension.
See product selection or size below.
Product Instructions
Size Chart
Decision Chart