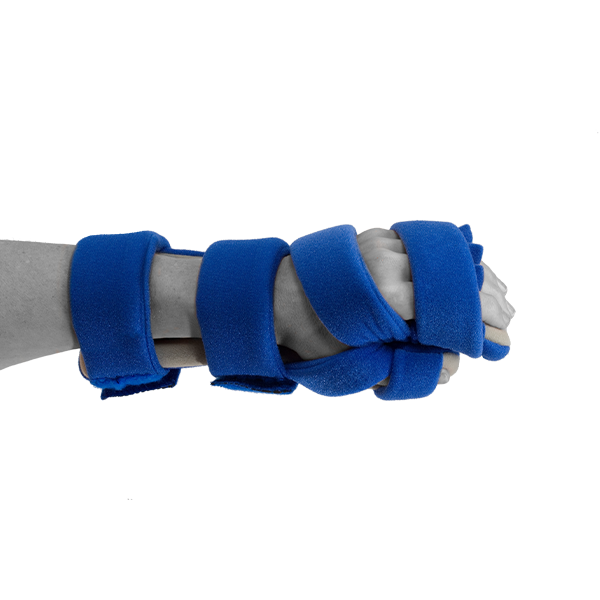 L-Code: L3807 / L3809
Provides moderate, comfortable support of the hand and wrist, post injury or surgery
Foam over aluminum base can be remolded by health professional to continue restorative process as the patient improves.
Lightweight support for painful extremities.
Base extends under the thumb gradually abducting it comfortably.
Padding provides comfort and redistributes skin pressure.
Color coding aids proper strap attachment.
Comfortable thumb support for mild lost range.
Includes optional finger separators which maybe removed when not in use.
See product selection or size below.
Product Instructions
Size Chart
Decision Chart
Videos
Videos available upon request.